Quick Links
Click the hyperlinks to view the websites and videos:
Learning Center

Building Trades President, Sean McGarvey (an IUPAT Member) talks APPRENTICESHIP on MSNBC
Nov. 6, 2015, Live with Jose Diaz
(Click to watch)
McGarvey also spoke about apprenticeship in an article in the Huffington Post.
Click here to read the article.
LMS System Timeout (Security Note)
The LMS has a 10-minute timeout period. If you do not refresh or request a new page within the 10-minute period, the session ends and you will be required to log back in.
Video Updates
FTI Learning Management System (LMS)
The Finishing Trades Institute (FTI) Learning Management System (LMS) website is an online learning portal designed in partnership with the K-Learning group (a Kelly Company), a leading provider of online training systems for unions and associations. The FTI LMS is a secure web-based software program for the administration, documentation, tracking, and reporting of training programs, classroom and online events, e-learning programs, and training content. It is an accessible way of providing apprenticeship training course materials to FTI LMS users.
FTI Online Libraries
The FTI Curriculum and Instruction Department, in partnership with the K-Learning group, uploaded 50 new online courses with some Spanish versions. The new lessons are interactive, contain assessments, and have reporting capabilities. They are found in the Core curriculum under 1.0 Introduction to the Union and Finishing Trades and 2.0 Health and Safety categories.
You can review additional courses for your training centers' need and interest by clicking the K-Learning Center catalog found below. Let us know which courses you want to add to our LMS.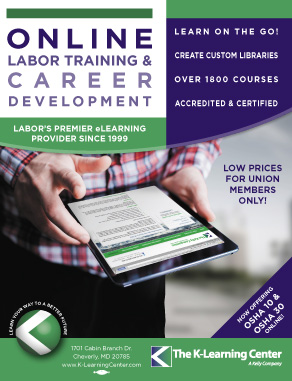 In the News

Galvanic Corrosion in Water and Wastewater Structures
JPCL, September 2015
Stainless steel is selected for use in the municipal waterworks industry because of its inherent corrosion-resistance properties. Designers oftentimes overlook the problems associated with coupling stainless steel with carbon-steel metals. When these materials are electrically connected and placed into immersion service, accelerated corrosion of the anodic carbon steel metal is initiated. This article will review the galvanic (bimetallic) corrosion theory and discuss cases where bare stainless steel was connected electrically (coupled) with coated carbon steel in water and wastewater structures.
Galvanic Corrosion
Galvanic corrosion is one of the eight forms of corrosion classified in corrosion engineering. A galvanic cell is formed when two dissimilar metals are connected electrically while both are immersed in a solution electrolyte. Coupling can be created between the metals either by welding, bolting or other electrical contact. As per Mars G. Fontana and Norbert D. Greene in Corrosion Engineering, galvanic coupling creates an electrical potential difference between the two metals and produces electron flow between them. This can lead to accelerated pinpoint attack, especially when the stainless steel is uncoated (bare) and the carbon steel metal is topcoated with a protective coating which has holidays. Galvanic corrosion is the major suspect when attack at the junction between two dissimilar alloys is limited to only one of the two metals.
To view the entire article, click PaintSquare link.
Stay Connected
Click the logos to view FTI's social media links.
Technical FAQs
Unable to log in? Having computer problems? Click the Technical FAQs to review some easy fixes.
New LMS Account Request
If you need an LMS account or want access to eLearning courses (e.g. OSHA 10 and 30), your Director of Training (DOT) needs to complete an account form and send the request to FTIInternational@iupat.org.
eLearning Updates
OSHA 10 and 30 are now available online. You have the option to take these courses anywhere at your own pace. After successfully passing the course, an OSHA card will be sent to your mailing address within 4-8 weeks.
OSHA 10 and 30 have similar requirements:
The online training should be completed within 6 months from the date when you start the course.

The minimum passing score is 70%.

The student has 3 chances to pass the online quizzes.

The student will be forced to take the quizzes in the order presented in the online training.

For OSHA 10, the student will not be allowed to log into the training for more than 7.5 hours per day; plan on a minimum of 2 days to complete the training.
To have access to these eLearning courses, your Director of Training needs to complete an Account form (see above) and send the request to the FTIInternational@iupat.org.
Updated: IUPAT 101
Click the picture below to play the lesson and learn about the IUPAT structure, funds, departments, and programs.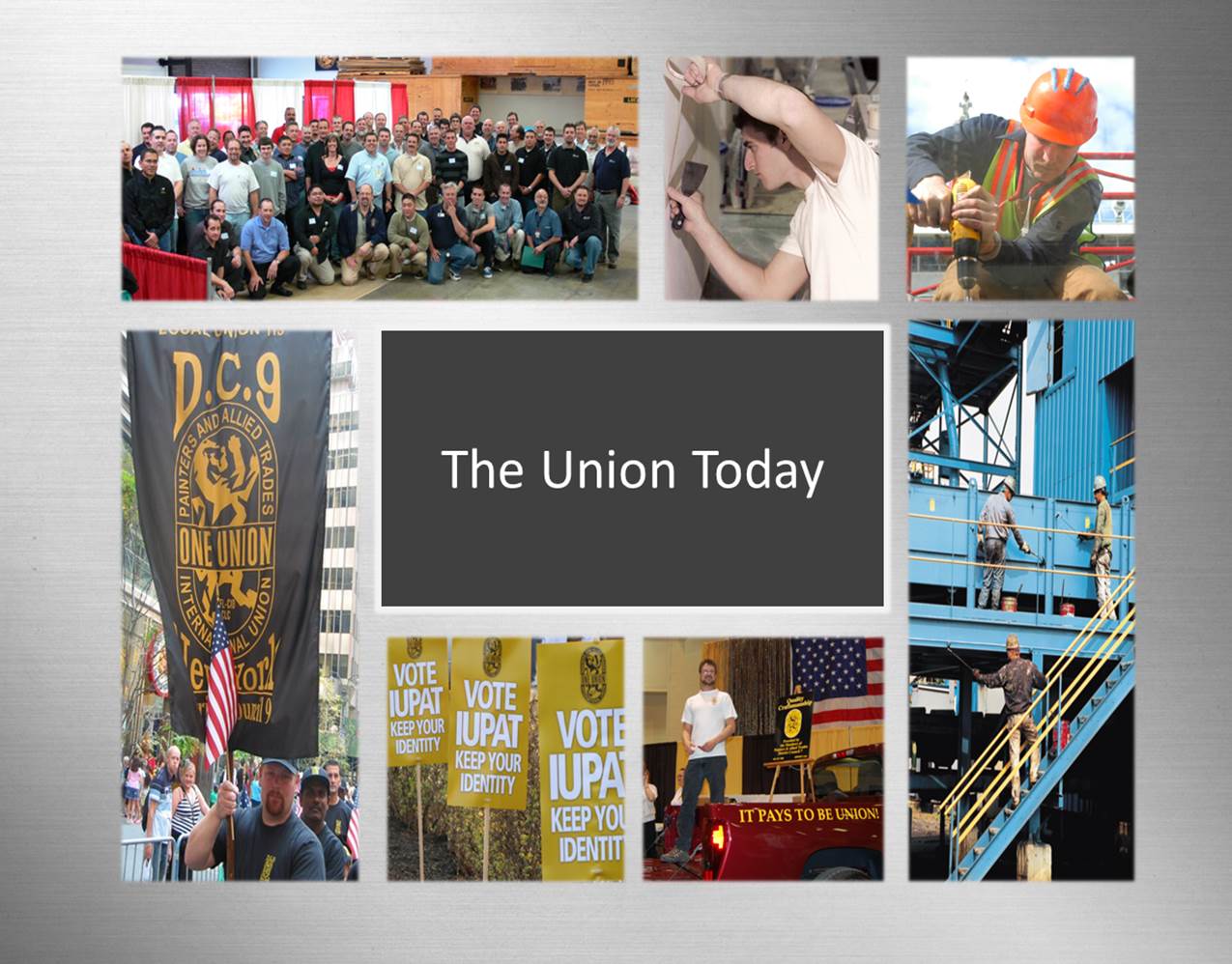 Sample DC 7 Orientation eLearning
sample DC51 Orientation eLearning
LMS User - Tip of the Day
Remember to click the tabs on your My Account page under Learning Activities to access ENROLLED, OVERDUE, COMPLETED, or EXPIRED courses. Once a course has been completed, it is automatically moved to the COMPLETED tab. You can access the course repeatedly from this tab.